3DCERAM
The company has been producing ceramic parts by additive manufacturing since 2005 thanks to a 3D printer that it has developed for its own needs: the CERAMAKER printer. In 2015, 3DCERAM has decided to market 3D printing lines based on the CERAMAKER printer and associated services

ACCIÓ - CATALONIA TRADE & INVESTMENT
Encouraging R&D and innovation collaborative projects between the Catalonian and French ecosystems (startups, groups, SMEs, research centres, universities). Promoting the economic opportunities offered by Catalonia to French companies and advise them in their investment projects in the territory.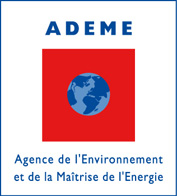 ADEME
French Environement and Energy Managment Agency
AGROHALL
gentle alternative technologies:pulsed light trials, UVc trials intentional matrix insemination with microbiological contaminants formulation product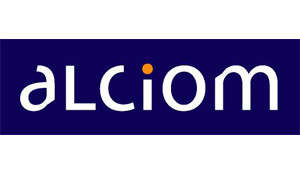 ALCIOM (Membre ASRC)
ALCIOM, created in 2003, is a consulting and R&D company specialised in electronics. Focusing on the early stages of product developments, we provide technological consulting, feasibility studies, as well as turn key R&D services. ALCIOM is specialised in mixed signal designs.
ALCYM
ALCYM is a Design Engineering company, capable of handling your future Product development in Mechatronics, including prototyping, validation and production.

ALPHANOV
ALPhANOV is the optical and laser technology center of the Bordeaux Route des Lasers competitiveness cluster. Through its capacity to mobilize competencies and expertise in the field of optics and lasers, it acts as a "technological amplifier" serving innovative projects.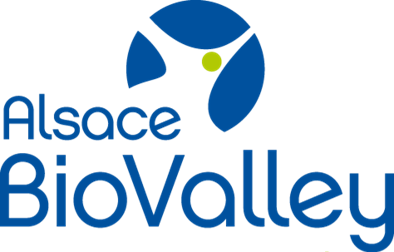 ALSACE BIOVALLEY
As a French world-class cluster dedicated to therapeutic innovations, Alsace BioValley is the one-stop contact to optimize any R&D development or business project in medical technologies.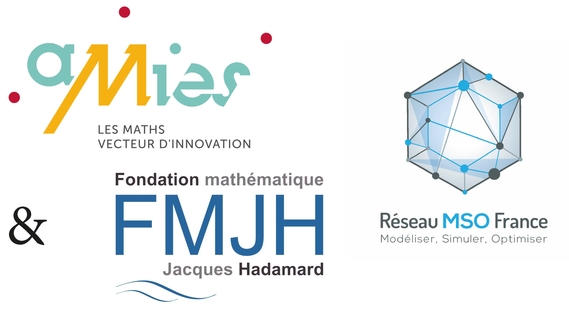 Des maths pour vous : AMIES, FMJH et le réseau MSO vous facilitent l'accès aux outils mathématiques
The AMIES Agency is the link between companies and mathematicians. With a pool of more than 4000 mathematicians, French companies have a unique resource to boost their innovation. AMIES collaboration programs are flexible and fast. FMJH with its partners and the MSO network act as well

ANALYSES ET SURFACE (MEMBRE NAE)
Etude des matériaux, Expertises des défaillances, Qualification des revêtements, Etude des poudres, Fiabilité des systèmes, Etude du vieillissement des matériaux, Pilotage de projets R&I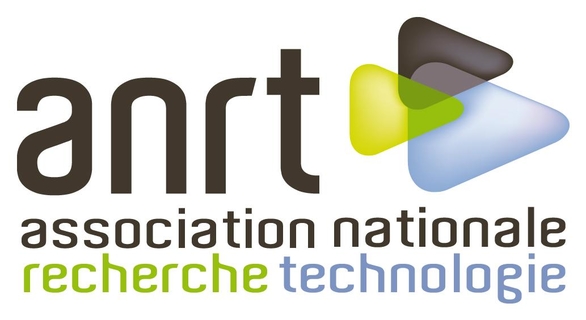 ANRT-CIFRE
L'ANRT œuvre au rapprochement de la recherche publique et des entreprises pour ses 350 membres : relations partenariales, échange de bonnes pratiques, veille et expertise. La Cifre subventionne (42.000 € pour 3 ans) toute entreprise qui recrute un doctorant pour lui confier une mission de recherche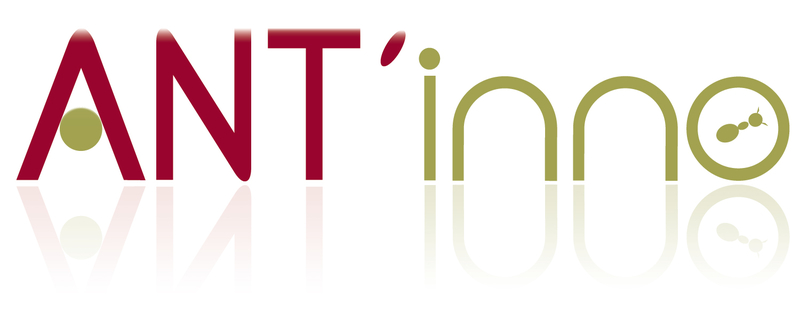 ANT'INNO
We are publishing a Document and Content Management system designed to simplify the user experience. Our solution is based on a powerful semantic search engine which has been developped in partnership with the French CEA (Commissariat à l'Energie Atomique).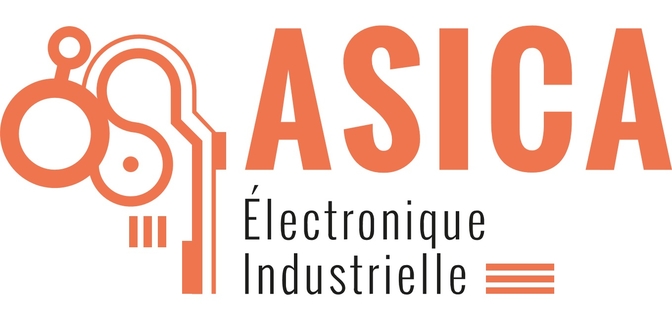 ASICA
ASICA, Industrial design and manufacturing. Certification ISO9001, ISO13485, ISO9100, UL, CIR, CII. Hardware and software study, NPI industrialization, prototyping, certification support, and manufacturing of integrated and tested assemblies and subassemblies. MOC. IOT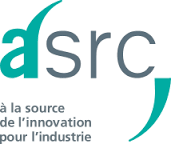 ASRC
-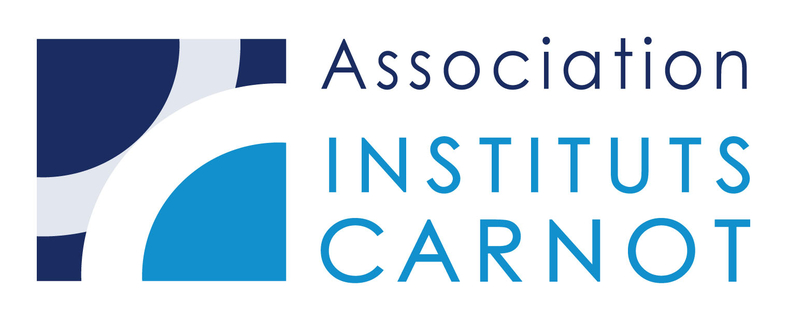 Association des instituts Carnot
The Carnot Institutes Association (AiCarnot) founded Les Rendez-vous Carnot in 2008. AiCarnot is in charge of the Carnot network coordination and promotion towards companies and other innovation actors.
ATHERM
Atherm, étude, conception et fabrication de refroidisseurs sur cahier des charges pour électronique
Atherm designs, manufactures and sales cooling solutions since 1988. From you enquiry Atherm proposes you to calculate the solution, design it, make a prototype? qualify it and produce series.

AXENIS
AXENIS is a service provider that offers the capacity to study mice with human-like immune system. Customers interested in testing a given vaccine candidate or performing a specific preclinical study of human immune function can achieve this goal through AXENIS.

AYMING Subventions & Partenariats
National and European R&D collaborative project setting up and management addressing the following programs and funding organizations Horizon 2020, PIA3, FUI, ERDF, BPI, ANR, ADEME Innovation Management: strategy, project portfolio management, technology intelligence

Ayming - Financement de l'Innovation
-

BACKER CALESCO FRANCE
Electrothermie. Elements chauffants tubulaires, souples ou à couches Epaisses (TFE*). Backer Group est spécialisé dans l'étude et fabrication d'éléments chauffants électriques depuis 1949. Le leader historique implanté au niveau mondial renforce sa position en France.
BATTAKARST
Maintenance et rénovation robotisée des canalisations et conduite forcée.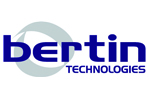 BERTIN TECHNOLOGIES (CNIM) MEMBRE ASRC
Studies and technical services related to activities of technological services, development. Design and supply of high value-added equipment.
BLUE INDUSTRY AND SCIENCE
Blue develops and markets innovative gas analyzers for real time and continuous monitoring of impurities in the environment or in industrial processes. Thanks to their proprietary widely tunable laser, our analyzers can quantify traces of hundreds of gas species

BOS-SOFTWARE
We equip production and assembly workshops with "ScreeN", our interactive visual management solution, in order to streamline and dynamize the access and exchange of information between the different actors of the company, according to the requirements of the concept of Industry 4.0.

BOUVERAT PERNAT INNOVATIVE MACHINING HBP
Production and industrialisation of innovating components and systems.

BPIFRANCE
Financement des entreprises et de leurs projets d'innovation.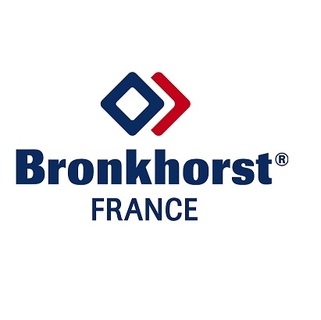 Bronkhorst développe et fabrique des solutions de mesure et régulation massique pour gaz et liquide
Bronkhorst France sells and ensures the locally support and maintenance of the Bronkhorst range and M + W instruments: mass flow meters and controllers. Bronkhorst France sells and ensures the locally support and maintenance of the Bronkhorst range.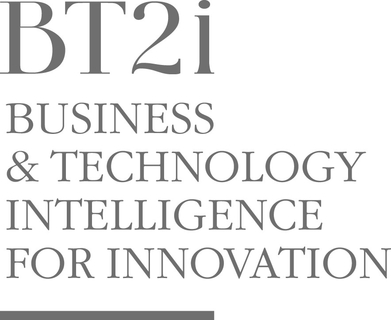 Business & Technology Intelligence for Innovation
BT2I, Business & Technology Intelligence for Innovation is an Innovation consultancy specialized Stategic and Technology Intelligence . Its major Practice deals with Advanced Materials and Processes, crossing different pratices as Eco-Innovation and Digital Transformation.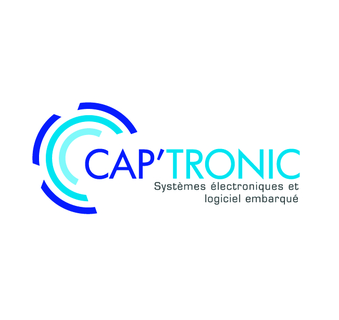 CAP'TRONIC
n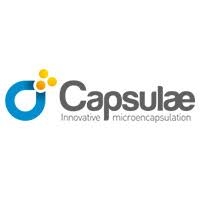 CAPSULAE (MEMBRE ASRC)
Service provider in the field of microencapsulation (R&D, pilot, support to industrialization) : food/feed, biotech, Pharma/Veto, cosmetics, detergence, agrochemistry, chemistry, building and construction materials, self-healing materials, phase-change materials...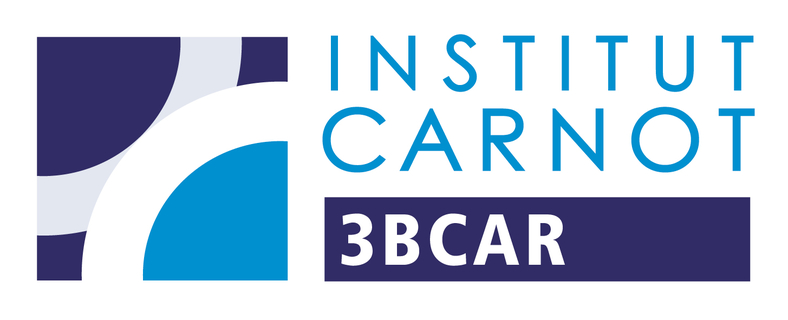 Carnot 3BCAR - Bioénergies, molécules et matériaux biosourcés
3BCAR Carnot institute have a transversal R&D skills offer for companies' innovation in sectors of Bioenergies, Biobased molecules and materials. 3BCAR gathers a network of 18 research structures from lab to pilot scale.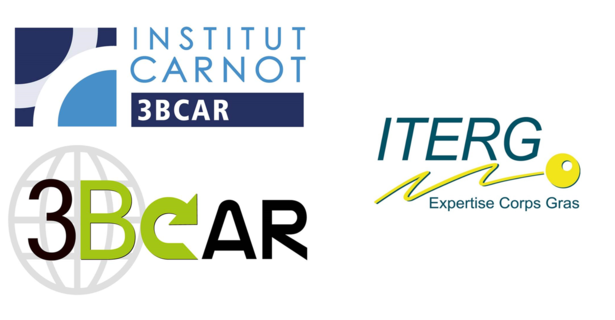 Carnot 3BCAR - Chimie des lipides (ITERG)
Whole and economical approach to resource valorization coming from oilseed biomass. ITERG had a strategical positioning at the crossroads of the various actors in the chain value and for the development of the multiple uses of vegetable oils.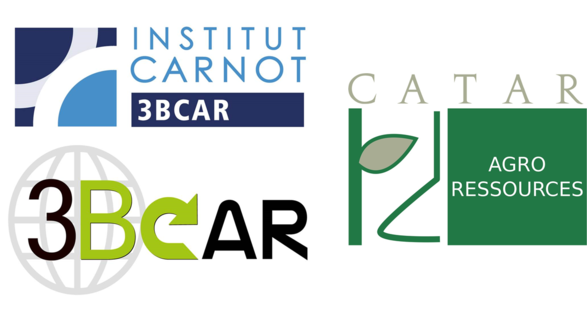 Carnot 3BCAR - Valorisation des agroressources (CRT CATAR)
CATAR provides companies with its scientific and technological expertise in the field of chemical and physicochemical recovery of agro-industrial products and forestry.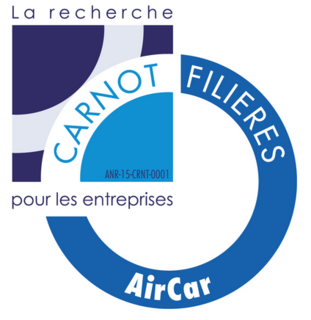 Carnot action filières AirCar
AirCar is a consortium of 9 major players who supports the aeronautical industrial sector: ONERA and the Carnot Institutes CETIM, Ingénierie@Lyon, IFPEN TE, ESP, Leti, ARTS, M.I.N.E.S, MICA is a unique point of contact to access to the excellence of French research.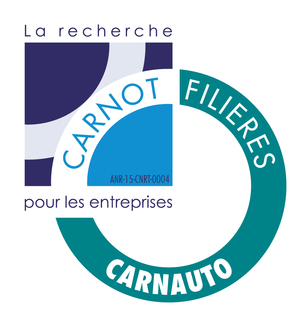 Carnot action Filières Automobile & Mobilité
Major players in public research, 9 Carnot institutes gather in the Carnauto action, dedicated to companies in the automotive and mobility sectors. Their objective is to increase the competitiveness and attractiveness of companies by facilitating their access to innovation.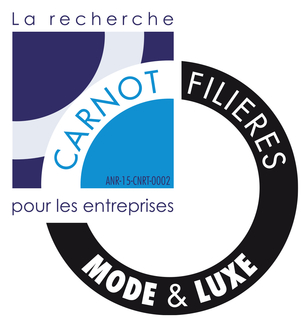 Carnot action CARATS- filières Mode et Luxe
French public research is approaching the fashion and luxury sectors to support the "France" brand and its ancestral know-how in adressing 5 challenges : sustainable development, creation & engineering, image and brand's identity, luxury of the future, support for innovation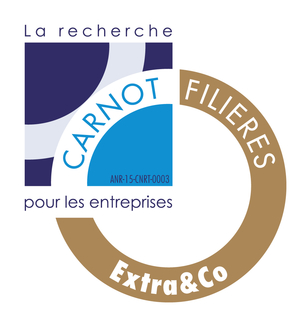 Carnot chains - Extra&Co - Extractive Industries and First Transformation
Extra&Co is a public service supported by 4 Carnot institutes, which promotes public / private partnership research and is aimed at companies in the "Extractive Industries & First Transformation" sector with activities in the mineral and / or energy resources of the suboil.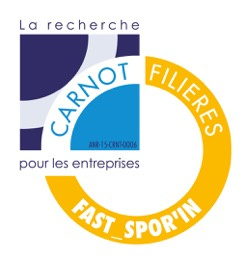 Carnot action FAST_SPOR'IN
To enable companies, sports and professional federations, communities, ... to access the skills, results and technological platforms of a wide range of public research players and to develop the necessary R&D for their innovation.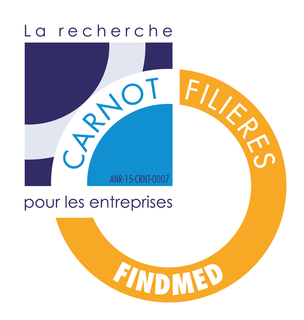 Carnot action FINDMED
FINDMED is a consoritum of 12 Carnot Institutes dedicated to research in human and animal health, chemistry, formulation and data processing. The aim of the consortium is to facilitate the access of companies to their expertise and technological resources.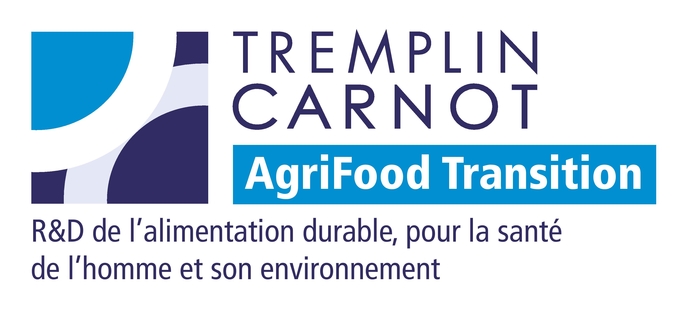 Carnot AgriFood Transition - assurer durabilité et santé des productions agricoles et aquacoles
To enable productions to become more efficient in terms of resource use. Reduce their environmental impact. Ensure their safety and food quality as inputs in the agri-food industries.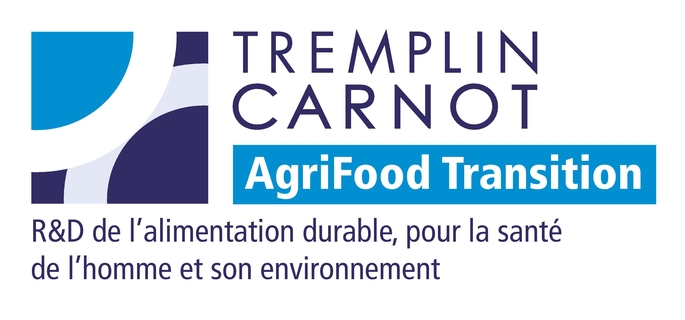 Carnot AgriFood Transition - valoriser les co-produits et déchets alimentaires
Valorize the important deposit of food production lost or wasted, for food and non-food purposes, by conventional or biotechnological processes. Increase value-added and reduce environmental impacts.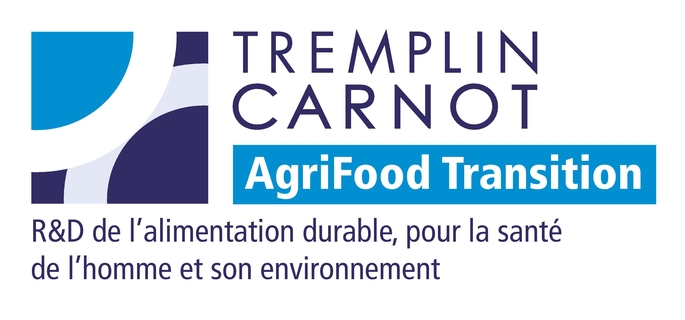 Carnot AgriFood Transition - concevoir et transformer des matrices alimentaires
Design transformation processes and products to achieve a high level of economic and environmental performance.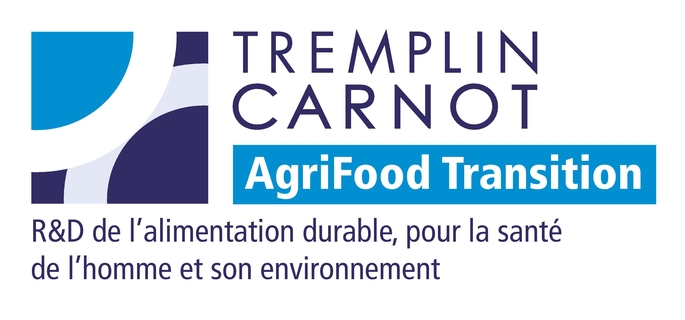 Carnot AgriFood Transition - garantir la sécurité et qualité des aliments
Allow food products (processed or not) to possess the sensory and organoleptic qualities adapted to the targeted markets. Ensure health security throughout the supply chain, from supply to storage.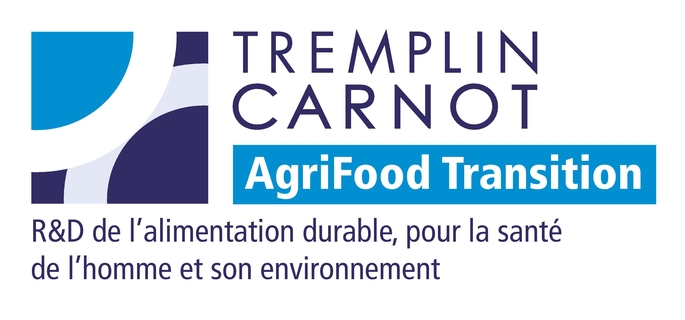 Carnot AgriFood Transition - mettre en œuvre le concept One Health
Overcoming the limitations of conventional approaches to infectious diseases, with the new concept of "One Health", aimed at strengthening the links between human health, animal health and environmental management.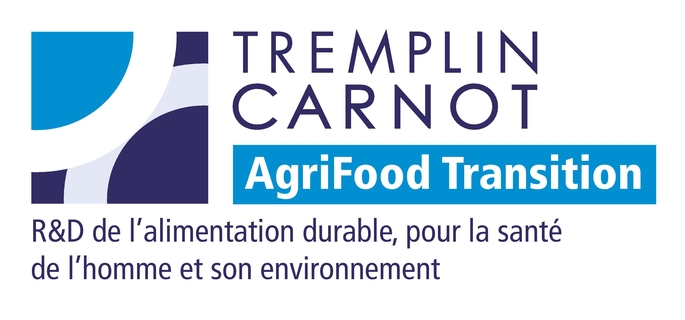 Carnot AgriFood Transition - évaluer et optimiser l'acceptabilité environnementale et sociétale
Assess the risks of the project. Identify the brakes, locks and negotiate appropriate responses. Have the right skills to meet legal and regulatory requirements. Support the various stakeholders in order to secure the deployment of the project.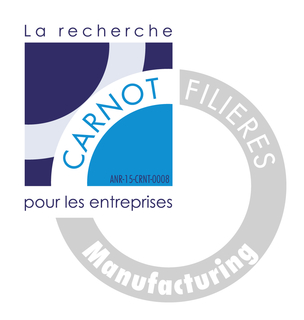 Carnot alliance fabrication additive
-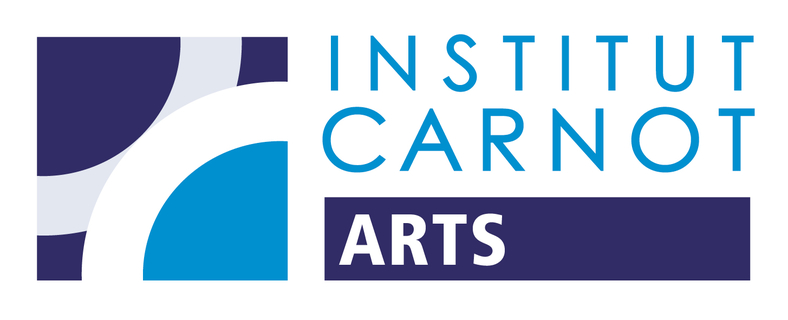 Carnot ARTS AMVALOR
Activités de recherche et d'innovation en Fabrication additive, composites et Polymères; Biomécanique; robotique industrielle, gestion et conversion de l'énergie, Conception des systèmes fluides, énergétiques et conversion d'énergie;Durabilités des matériaux et des structures...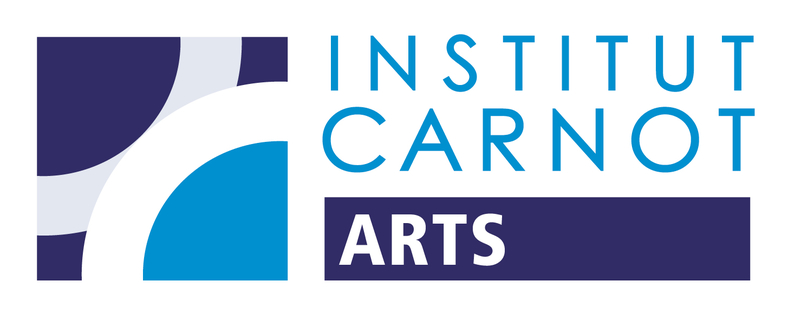 CARNOT ARTS - AMVALOR GESTION
Activités de recherche et d'innovation en Fabrication additive, composites et Polymères; Biomécanique; robotique industrielle, gestion et conversion de l'énergie, Conception des systèmes fluides, énergétiques et conversion d'énergie;Durabilités des matériaux et des structures...